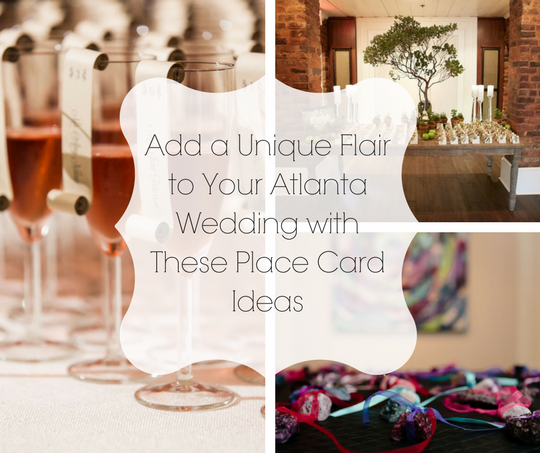 It might seem like a simple or unimportant detail, but in many cases, it's the first thing your guests will look for when they enter the reception hall – their place card.  
Gone are the days of simply writing a guest's name on a card with a number for his or her table. Weddings have increasingly become focused on amplifying details, and place cards are certainly no exception.  
When looking for new, creative, eye-catching ways to add class and style to your place cards, take a few tips from experienced wedding planners in Atlanta on the most trendy and unique designs for this season.