Tony Conway

My team continues to inspire me and I have learned so much from every event I have had
the honor to be a part of and each client I have had the pleasure of working with.
—Tony Conway
With a client list containing the who's who in the corporate, social and charity markets, Legendary Events is one of the fastest-growing, full-service event planning and off-premise catering companies in the Southeast.
Tony Conway's recipe for success came from knowing how to make a celebration larger than life."Commitment to excellence, attention to detail and personal service is just part of it," notes Tony. "My move from hotel catering to off-premise event planning was all about freedom. I spent my entire 20-year career in a ballroom," he explains. "I was ready to get out and be in different venues, and take my creativity to new levels."
From intimate dinner parties to throwing awe inspiring events for thousands, Tony knows no bounds. Legendary Events was started in 1997, and with his expert stewardship it has grown from a small catering concern, into a stellar full-service catering, event décor and floral enterprise.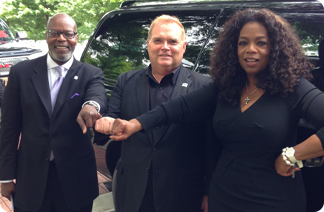 The company's consistent delivery of extraordinary expertise, attention to detail and penchant for providing fresh and uniquely exquisite culinary creations, has gained Mr. Conway admiration and respect by top CEOs, celebrities and politicians throughout the Southeast and beyond.
Despite this growing prominence, Tony knows having honed his skills in the hospitality industry as Director of Catering and Conventions for Marriott Hotels, Stouffer Hotels and The Ritz-Carlton, that ultimately his experience, drive and culinary charisma is always directed towards making the client the star of their own events.
Legendary clients include, Delta Air Lines, Mercedes Benz, Tyler Perry, Jane Fonda, The Home Depot, Bloomingdale's, Coca Cola, the American Cancer Society, Sir Elton John, and Toni Braxton as well as individuals who must stay anonymous. Although privileged to have created events for many well-known individuals, Tony considers all of his clients equally important.
Committed to the local community, Tony has sat on the boards of the following organizations: The Atlanta Convention & Visitors Bureau, the Alliance Theatre, Leadership Atlanta, Murphy-Harpst Children's Center, Complexions Contemporary Ballet, The Atlanta Community Food Bank, Senior Citizens Services, Central Atlanta Progress, UNICEF and many others.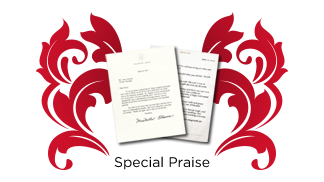 For his indelible imprint on the industry Conway has received "The Atlanta Chamber of Commerce Small Business Person of the Year award", "The Special Event – Lifetime Achievement Award", a coveted "11 Alive Community Service Award", the "Georgia Entertainment Gala Highlight Award" and been inducted into the "Event Solutions Hall of Fame".
In addition to his service to the local community Tony has served as an Honoree Patron Chair for The Ronald McDonald House Gala, Chair for the American Cancer Society's "Cattle Baron's Ball," and UNICEF's "Designs of Hope". In 2015 he was crowned King of "The Starfish Ball" which benefits the NSORO Foundation.
Additionally, Legendary Events has donated more than $12 million in services and contributions to organizations which share the company's commitment to giving back.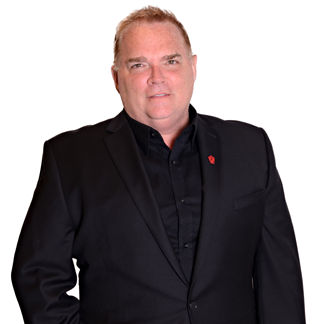 Tony was recently featured as the event planning expert on two popular TV shows, The Steve Harvey Show where he discussed the design and execution of Steve's daughter Karli's luxurious wedding and the hour long prime time TV special – 'Too Darn Hot' on the OWN network.
The OWN show gave viewers an exclusive behind the scenes look at how Tony and the team plan the annual star-studded Hollywood party thrown by Tyler Perry to celebrate his TV production collaboration with Oprah.
Tony has also contributed to numerous publications such as Cosmopolitan, The Atlantan, Biz Bash, Delta SKY Magazine, InStyle Weddings, Woman's Day, Atlanta Magazine, Modern Bride and Southern Bride.