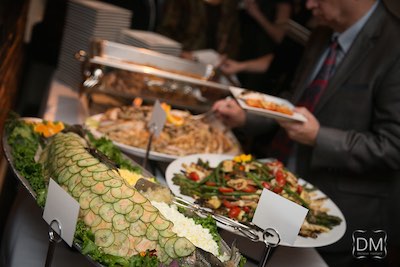 The DJ commands the dance floor, guiding the rhythm of your guests' every move, shake and shimmy. Give your guests the fuel they need to keep the moves going all night long with a party menu they'll love. Don't lose sleep wondering how to please the tastes of any Atlantan's pallette. Read on for menu tips from your local
Atlanta event caterers
.
Gluten and Wheat Free
For those who are averse to gluten or may have a wheat sensitivity, consider having options for those guests to select from. Balsamic-glazed chicken with mushrooms and grilled trout with horseradish make for great selections. Making accommodations to these diet preferences will help you demonstrate to your guests that you are thoughtful and considerate of varying preferences.
Ancient, Not Vintage
Called "ancient grains" due to their early cultivation by indigenous cultures, these grains are super healthy and are mega-packed with nutritional advantages. Add a dish to your menu with any of the following ancient grains: quinoa, freekeh, spelt, millet, farro, buckwheat, amaranth. These grains are perfect side dishes for any protein seasoned well with fresh herbs, citrus or vegetables.
Green Tea
Few teas are known to be as refreshing and delicious to a parched tongue than this grass colored variety. Green tea is versatile, blending well with other fruit flavors to create infused cocktails. Add alcohol such as vodka or champagne for an extra kick to your drink selection.
Red Meat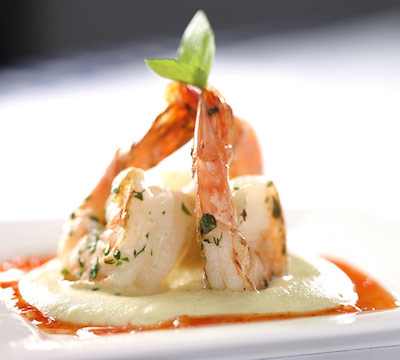 More Americans are taking control of their health which includes eating habits and dietary choices. Still one of the most popular meats in the U.S., many are choosing to eat less red meat in lieu of lighter, cleaner options. Consider ditching the flank steak or brisket for any types of seasonal, fresh white fish, chicken, duck or turkey.
Vegetarian and Vegan
Planning for these dietary types should be a no-brainer during your planning. As more and more people are choosing to live meat-free lives, it is good practice to offer a vegetarian meal during your event. Even if you may not suspect that your guests would be vegetarian, consider that some religious cultures have occasions that may prevent meat consumption and some medications may suggest a lighter meal as well. Vegan meals do not include dairy or dairy by-products so ask questions concerning ingredients if you're going for a vegan meal. Taking thought into these guidelines will help give you the ideas you need to fit the diet of everyone that's lucky enough to be on your guest list. If you need inspiration or ideas, feel free to
contact Legendary Events
to get started with catering your next event!